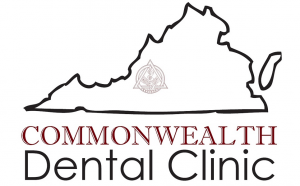 Commonwealth Dental Clinic, a new dental office designed to fill a surprisingly large void in dental care, will be opening in Roanoke on Friday April 18th.  Over 33,000 adults in Roanoke City alone do not have access to dental care because of financial reasons, and rely on charity or Medicaid for their dental care. (US Census Bureau 2008-2010, Roanoke Valley Community Health Needs Assessment 2012).
Often times, patients must travel out of town or wait long periods of time in pain and poor dental health before they can find someone to help them.  Charity clinics and hospital systems are heavily relied upon, but cannot come close to keeping pace. The number of private practices serving this community need is very limited.
Conceived by Dr. Greg Harvey and Josh Nelson of Blue Ridge Dental Group, Commonwealth Dental Clinic will seek to fill this void in care.  "Our offices frequently field calls from patients asking if we provide Medicaid services, and we've always had to apologize and say no.  We didn't even know who or where to refer them to" says Josh Nelson, VP/GM of Blue Ridge Dental Group.  Dr. Harvey and Mr. Nelson determined that a financially sustainable clinic (requiring no government grants or volunteer work) was a viable option.  Mr. Gary Helton, formerly of Carilion's Dental Clinic, has since joined the leadership team to manage the clinic.
For the FULL PRESS RELEASE, PLEASE CLICK HERE
The clinic plans to be open Tuesday thru Friday, 8 – 5.  Appointments can be made by calling 540-685-0028.